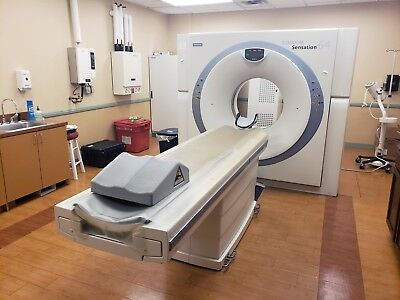 Everything You Need To Know About:
Siemens CT
Sensation 40
Parts, Repairs, Service
Brief Overview About The Siemens CT Sensation 40
Clinical Benefits
• Visualization of finest detail within the entire scan field with no increase in dose.
• Robust cardiac imaging with highest rotation time of 0.33 s.
• Visualization of inner ear structures with highest isotropic spacial resolution of 0.24 mm.
• Spiral artifact free imaging.
• Pure arterial imaging of smallest vessels by combining 0.33 mm, 0.33 s, and industry's fastest sub-mm coverage of 87 mm/s in daily clinical routine.
Economic Benefits
• Expansion of clinical applications.
• Increase of patient referrals.
Technical Benefits
• Exceptional image quality with STRATON high performance CT X-ray tube.
• Industry's highest isotropic resolution with z-Sharp™ Technology.
• Dose savings at point of acquisition with UFC™ Detector.
syngo CT Applications
syngo Circulation with PE
syngo Colonography CT with PEV
syngo Dual Energy Viewer
syngo Expert-i
syngo HeartView CT
syngo Image Fusion
syngo InSpace4D™
syngo InSpace4D with AVA
syngo LungCAD
syngo Neuro DSA CT
syngo Neuro PBV
syngo Neuro PWM
syngo Neuro Perfusion CT
syngo Body Perfusion CT
syngo Best Cardio
syngo Calcium Scoring
CARE Contrast CT
WorkStream4D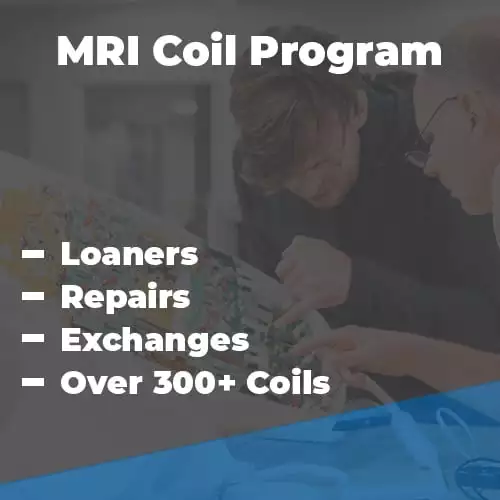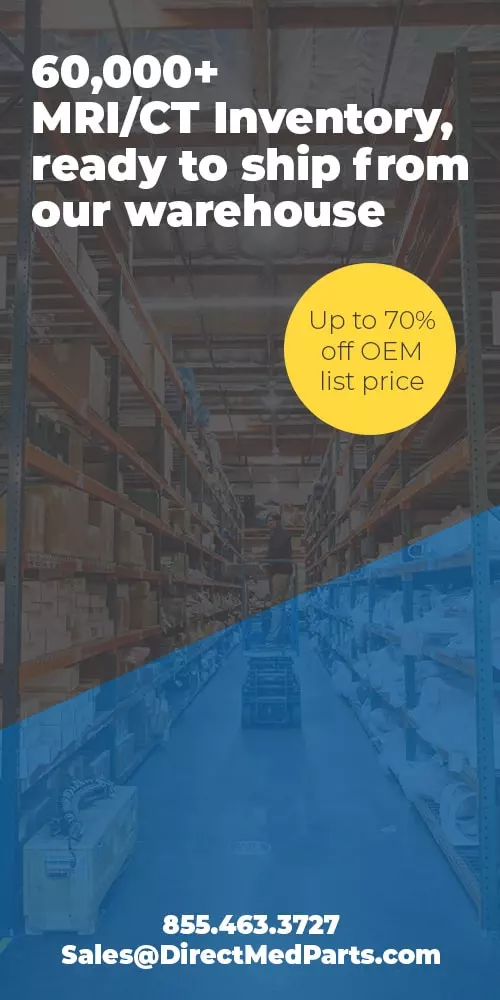 Stay up to date with our resources!
We are constantly publishing new content! Learn MRI & CT industry secrets along the way, become a more informed buyer, learn how to troubleshoot even the most complex problems, and ultimately save time and money!
Did you know: We sell MRI & CT parts for GE, Siemens and Philips?
[carousel-horizontal-posts-content-slider-pro id='108993′]
"When it comes to coil repairs, DirectMed is always our first choice. Ever since we started using DirectMed, our coil spend has decreased dramatically, all while receiving top notch customer service from a knowledgeable team."
"DirectMed Parts provides great service support, we have been their customer for almost two years now and this is greatly visible in our budget. We have cut our costs in half with the help of DirectMed Parts. Besides excellent service and support they also provide great equipment at very reasonable prices."