Sell Full Systems – MRI & CT Scanners
We Buy Your MRI, CT and other Medical Imaging Systems. Get maximum value for your used equipment If you are looking to sell or upgrade your systems.
As one of the largest part suppliers in the USA & EU, we can maximize your offer. We are able to beat the OEM 9 out of 10 times with a cash offer.
MRI & CT Systems We Buy
We buy entire systems.  DirectMed also Sells Refurbished Parts for these same systems.  To get a cash offer, submit systems details on the form below.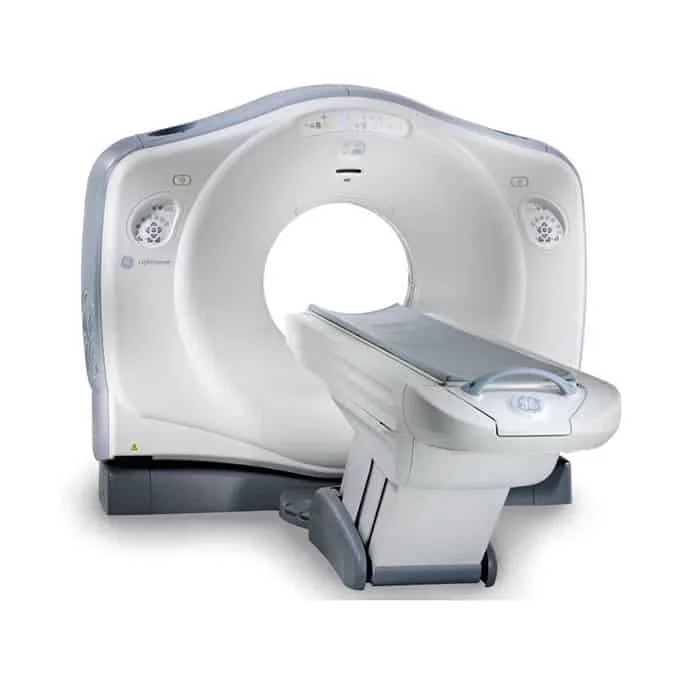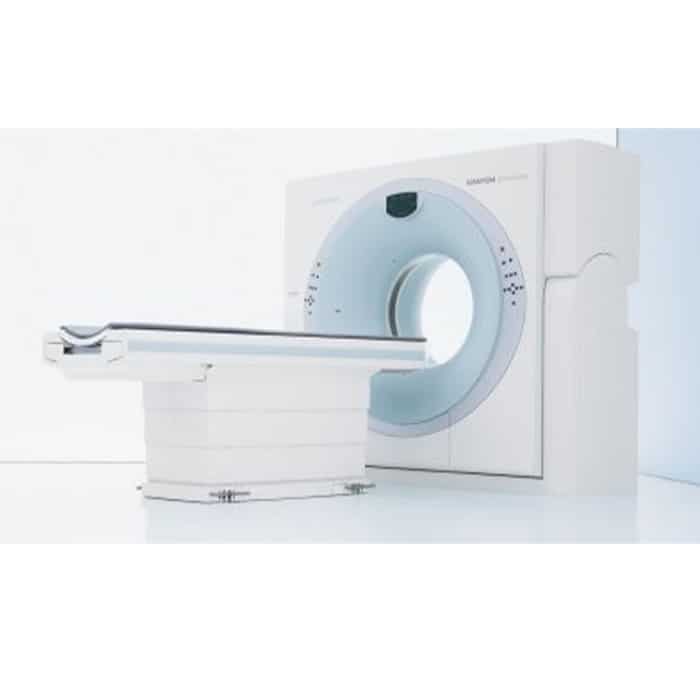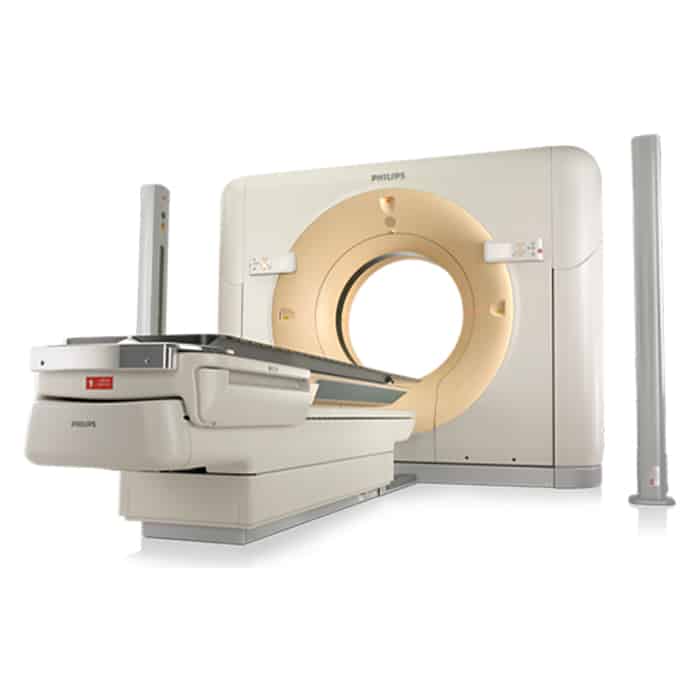 Siemens CT Definition 128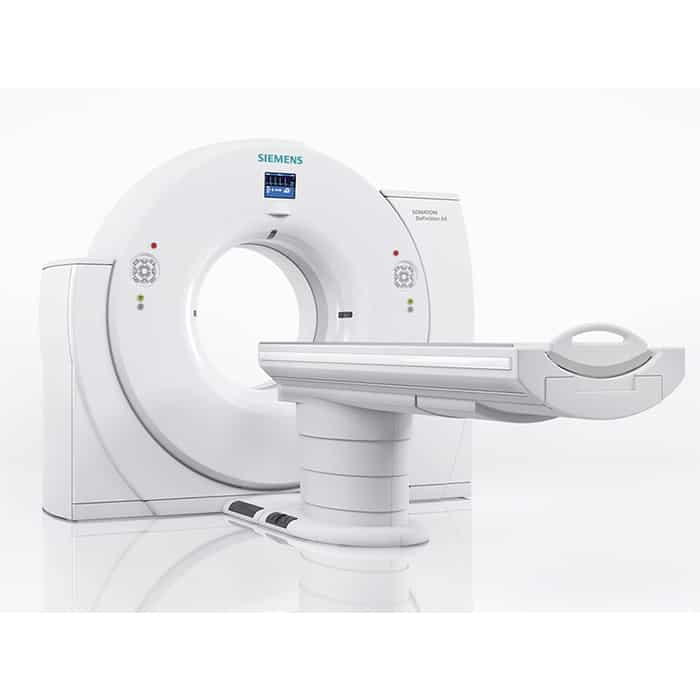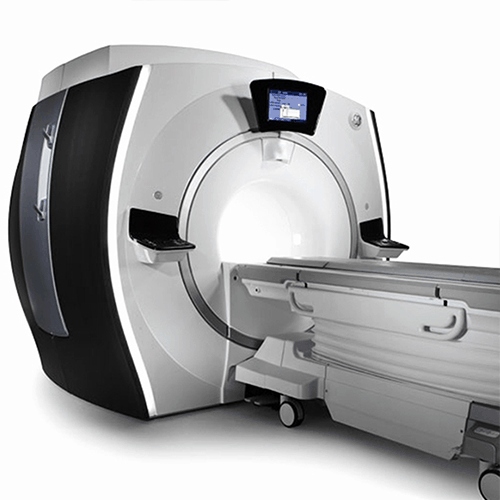 Siemens Magnetom Espree 1.5T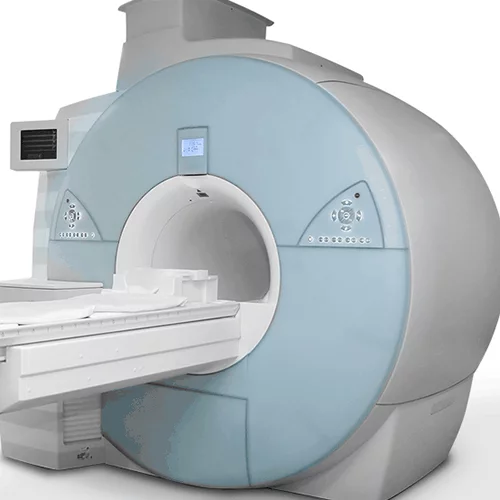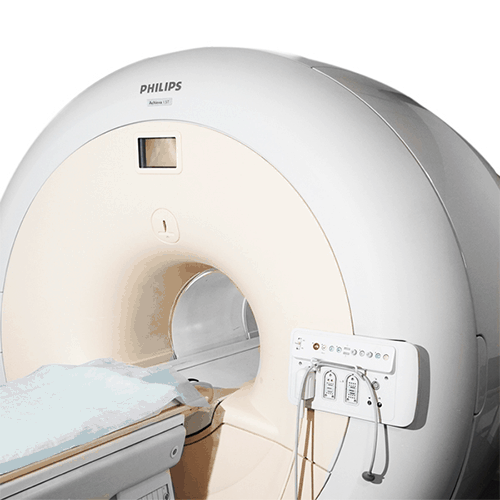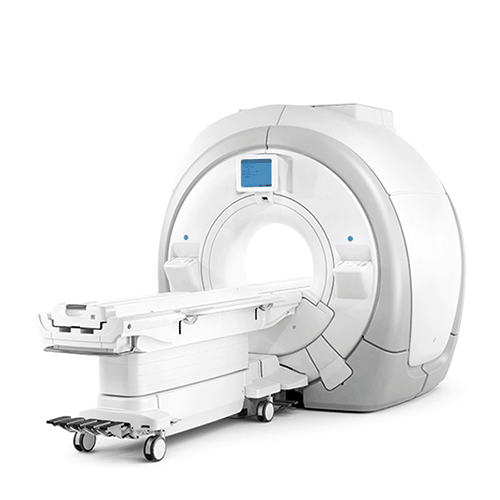 Looking to sell your MRI or CT imaging equipment? We buy systems for top dollar.
Sell your used medical imaging equipment to DirectMed
Our Aggressive Offers beat OEM & Brokers: Cash Offers.
The Chance to Give Back: Re-use and help other centers in need.
A Stress-Free Process: Use our expertise to de-install and remove.
Generate Cash: Use the proceeds for non-budgeted needs.
To Help the Environment: Reduce waste – extend the life of the machine.
If you have any immediate questions, feel free to reach out to Ryan!
Equipment Team
(855) 463-3727
Sales@directmedparts.com
We also sell imaging equipment parts up to 70% off OEM list price.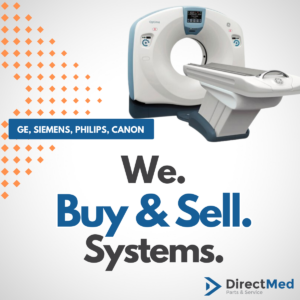 Below is a partial list of our supported systems. Let us know what you have available, please request a quote for a free valuation.
| | | | | | |
| --- | --- | --- | --- | --- | --- |
| Manufacturer | Modality | System Name | System Available | Parts Available | |
| GE | MRI | Excite HDXt | Yes | Yes | Yes |
| GE | MRI | HDe | Yes | Yes | Yes |
| GE | MRI | TwinSpeed Excite | Yes | Yes | Yes |
| GE | MRI | Optima 450W | Yes | Yes | Yes |
| GE | MRI | HDe | Yes | Yes | Yes |
| GE | MRI | HD | Yes | Yes | Yes |
| GE | MRI | Excite | Yes | Yes | Yes |
| GE | MRI | 750W 3T | Yes | Yes | Yes |
| GE | MRI | MR750 3T | Yes | Yes | Yes |
| GE | CT | LightSpeed QX/i 4 | Yes | Yes | Yes |
| GE | CT | LightSpeed Plus 4 | Yes | Yes | Yes |
| GE | CT | BrightSpeed 4 | Yes | Yes | Yes |
| GE | CT | BrightSpeed 8 | Yes | Yes | Yes |
| GE | CT | BrightSpeed 16 | Yes | Yes | Yes |
| GE | CT | LS Ultra 8 | Yes | Yes | Yes |
| GE | CT | LS 16 | Yes | Yes | Yes |
| GE | CT | VCT 32 | Yes | Yes | Yes |
| GE | CT | VCT 64 | Yes | Yes | Yes |
| GE | CT | RT 16 Large Bore | Yes | Yes | Yes |
| Siemens | MRI | Symphony | Yes | Yes | Yes |
| Siemens | MRI | Avanto | Yes | Yes | Yes |
| Siemens | MRI | Espree | Yes | Yes | Yes |
| Siemens | MRI | Essenza | Yes | Yes | Yes |
| Siemens | MRI | Aera | Yes | Yes | Yes |
| Siemens | MRI | Skyra | Yes | Yes | Yes |
| Siemens | MRI | Tio | Yes | Yes | Yes |
| Siemens | MRI | Spectra 3T | Yes | Yes | Yes |
| Siemens | CT | Sensation 4 | Yes | Yes | Yes |
| Siemens | CT | Sensation 16 | Yes | Yes | Yes |
| Siemens | CT | Sensation 40 | Yes | Yes | Yes |
| Siemens | CT | Sensation 64 | Yes | Yes | Yes |
| Siemens | CT | Emotion 6 | Yes | Yes | Yes |
| Siemens | CT | Emotion 16 | Yes | Yes | Yes |
| Siemens | CT | Emotion 64 | Yes | Yes | Yes |
| Siemens | CT | Definition 128 | Yes | Yes | Yes |
| Toshiba | MRI | Vantage XGV | Yes | Yes | Yes |
| Toshiba | MRI | Vantage ZGV | Yes | Yes | Yes |
| Toshiba | MRI | Titan | Yes | Yes | Yes |
| Toshiba | MRI | Titan 3T | Yes | Yes | Yes |
| Toshiba | CT | Aquilion 4 | Yes | Yes | Yes |
| Toshiba | CT | Aquilion 16 | Yes | Yes | Yes |
| Toshiba | CT | Aquilion 32 | Yes | Yes | Yes |
| Toshiba | CT | Aquilion 64 | Yes | Yes | Yes |
| Philips | MRI | Achieva | Yes | Yes | Yes |
| Philips | MRI | Achieva 3T | Yes | Yes | Yes |
| Philips | CT | Brilliance 16 | Yes | Yes | Yes |
| Philips | CT | Brilliance 32 | Yes | Yes | Yes |
| Philips | CT | Brilliance 40 | Yes | Yes | Yes |
| Philips | CT | Brilliance 64 | Yes | Yes | Yes |
| Philips | CT | Big Bore 16 | Yes | Yes | Yes |
| Hitachi | MRI | Airis II | Yes | Yes | Yes |
| Hitachi | MRI | Oasis | Yes | Yes | Yes |