PET Z800 Computer for Q.Core - 5431464-2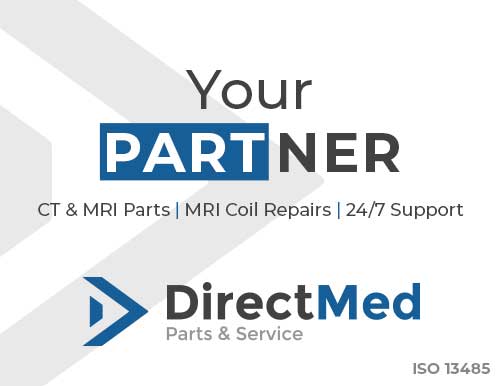 Warranty Terms:

90-Day Warranty

Quality Assurance Test:

Passed

Condition:

Refurbished or Used & Tested
What are your purchasing options for MRI & CT parts?
Buy Outright, Buy on Exchange, or do a Repair + Loaner. Contact us for a quote! We sell used MRI and CT Parts. We also offer repairs and full system sales.
Do you have a Loaner MRI Coil Program?
Yes.  We offer temporary MRI Coil Loaners while your part or coil is being repaired. We can loan you system-tested and quality inspected parts to keep your imaging system running.
Is Tech Support and Warranty Offered?
Yes.
Support: Our engineers work around the clock to help you troubleshoot and diagnose your MRI or CT system. Call us 24 hours 7 days a week! Please visit: MRI & CT Technical Support for more information.
Warranty: All of our repairs and exchanges come with a minimum 90-day warranty. Extended warranties are also available.
Do you offer Imaging Parts Repair Services?
Yes.
MRI Coil repair is the most common service we perform.
The Services Overview Page outlines other services and parts we repair.
Common parts repaired include:
Gradient Amplifiers, ACGD, SGA, HFA, SGD, Quantum, Papillion, XL, XXL, Popeye, Gradient Power Supplies, Analogic, GE, Techron, Siemens, RF Amplifiers (Solid-state and tube types), Analogic, Erbtec, Colorado Med Tech, HEI, MKS, Siemens, Tele, Support Electronics, SSM, Driver Modules, Pin Drivers, MSHS, Transmitters, Receivers, Hybrid Splitters, Pre-Amplifiers, TALES, Body Tune Boxes, CODIBOX, CODIMUX, Coil Interface, & CT Parts and Assemblies, Controls & Inverters.
Full-list of repairable parts, visit: MRI & CT Parts Repairs
Where do you ship parts to?
Globally.  We sell and ship MRI & CT parts worldwide. The same goes for systems. 
San Diego, California – DirectMed Parts & Service Headquarters
Aalborg, Denmark – LBN Medical (DirectMed Partner)
US and EU based locations means parts are closer to you, so your systems are back online faster.
"*" indicates required fields