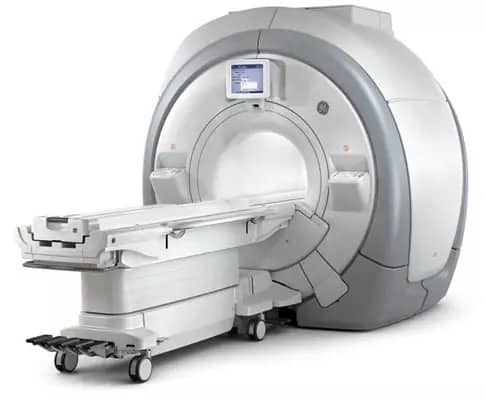 Everything You Need To Know About:
GE MRI
Brief Overview About The GE MRI Optima 450W
The OptimaTM MR450w MR system delivers productivity with uncompromised magnet technology.
Thanks to cutting-edge technologies, GE Healthcare required Optima MR450w advanced the capabilities of wide-bore MR by delivering both uncompromised image quality and high productivity — all with an expansive 50cm field of view. But it's about more than the bore. Built on a fully redesigned MR platform, the Optima MR450w offers a range of advanced new functionality, making it a workhorse system for practices of all sizes and specialties.
It is also extremely accessible. Its cost and capabilities make it a great choice for first-time MR customers who can make it their only scanner, as well as established MR users seeking a versatile, hard-working system. Its 1.5T field strength is the industry's best-known and most-used. And its bore diameter and field of view make MR scans accessible to more patients who need them.
Features
OpTix digital RF system
Signal digitization in the magnet room to help improve SNR
50cm usable FOV
Accommodate larger patients
High fidelity gradients
Optimized control of gradient performance to generate outstanding performance in demanding applications such as fMRI, cardiac, diffusion, and FIESTA
Acoustic Reduction Technology (ART)
Reduce acoustic noise for brain, spine, and MSK exams without compromising image quality
Specifications
| | |
| --- | --- |
| Clinical Use | Whole Body |
| Gantry (Max. Clearance) | 70 cm |
| Magnet Type | Superconducting |
| Magnetic Field Strength | 1.5 T |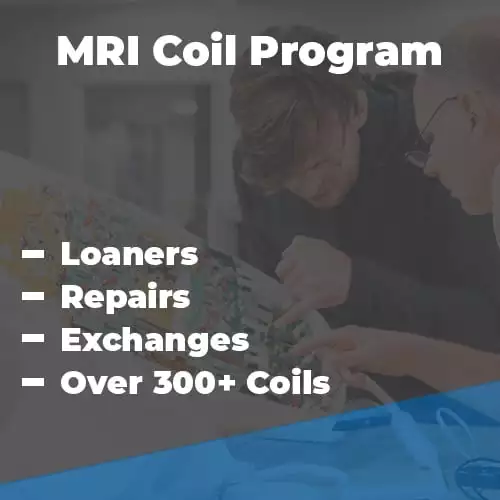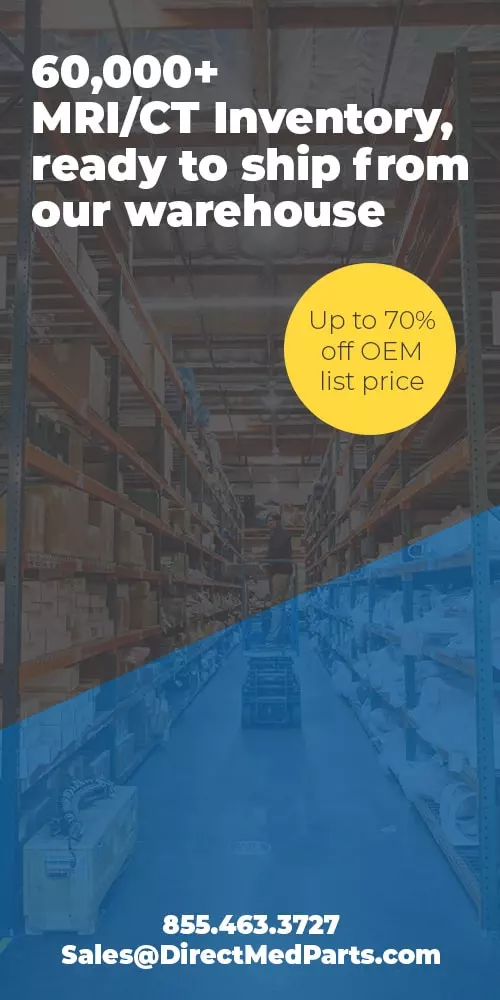 Stay up to date with our resources!
We are constantly publishing new content! Learn MRI & CT industry secrets along the way, become a more informed buyer, learn how to troubleshoot even the most complex problems, and ultimately save time and money!
"When it comes to coil repairs, DirectMed is always our first choice. Ever since we started using DirectMed, our coil spend has decreased dramatically, all while receiving top notch customer service from a knowledgeable team."
"DirectMed Parts provides great service support, we have been their customer for almost two years now and this is greatly visible in our budget. We have cut our costs in half with the help of DirectMed Parts. Besides excellent service and support they also provide great equipment at very reasonable prices."