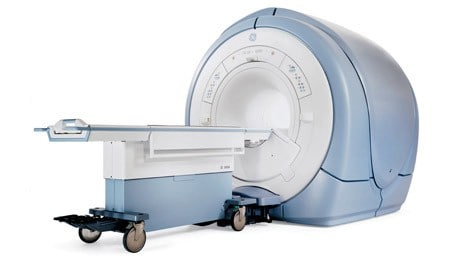 Everything You Need To Know About:
GE MRI
Brief Overview About The GE MRI HDe
Signa HDe 1.5T brings world class image quality, energy efficiency, and the long-term investment protection from GE in a patient-friendly package.
The GE Signa HDe 1.5T MRI system is the most compact MR imaging system offered by GE, taking up 30% less site space than comparable systems. Equipped with a detachable gantry table that will improve workflow as well as patient safety, the GE Signa HDe 1.5T MRI machine is also built for energy efficiency, using about 41% less energy than previous generation systems. Each used GE Signa HDe 1.5T MRI system is designed to reduce annual energy consumption by as much as 70,000kWh.
1 cm to 48 cm continuous field-of-view (FOV)
30% smaller footprint than compatible 1.5T MR imaging systems
Volume reconstruction engine delivers more than 1300 images per second
PROPELLER for motion insensitive brain imaging
LAVA volumetric abdominal imaging
VIBRANT for bilateral breast imaging in a single exam
Specifications:
| | |
| --- | --- |
| Clinical Use | Whole Body |
| Gantry (Max. Clearance) | 60 cm |
| Magnet Type | Superconducting |
| Magnetic Field Strength | 1.5 T |
| Patient Weight Capacity | 350 lbs |
| Weight | 11460 kg |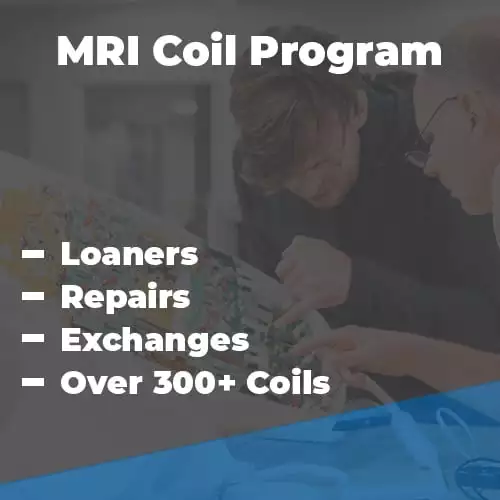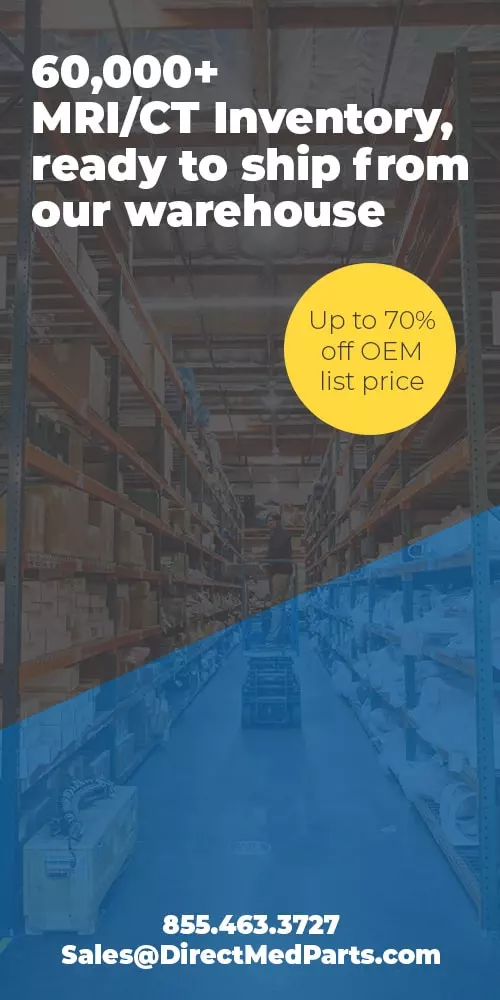 Stay up to date with our resources!
We are constantly publishing new content! Learn MRI & CT industry secrets along the way, become a more informed buyer, learn how to troubleshoot even the most complex problems, and ultimately save time and money!
"When it comes to coil repairs, DirectMed is always our first choice. Ever since we started using DirectMed, our coil spend has decreased dramatically, all while receiving top notch customer service from a knowledgeable team."
"DirectMed Parts provides great service support, we have been their customer for almost two years now and this is greatly visible in our budget. We have cut our costs in half with the help of DirectMed Parts. Besides excellent service and support they also provide great equipment at very reasonable prices."