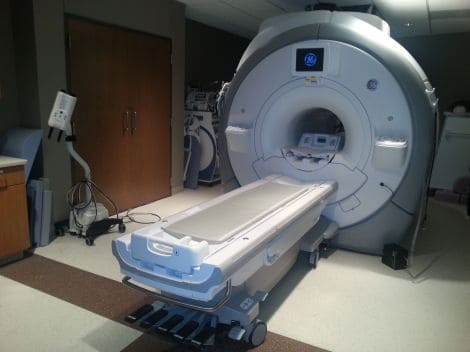 Everything You Need To Know About:
GE MRI
Brief Overview About The GE MRI 750W 3T
The Discovery MR750 advances 3.0T imaging with exceptional homogeneity and gradient stability.
The Discovery MR750 helps users conduct routine, accurate, and repeatable exams more easily and in less time with greater image quality1. Built around a third–generation, short-bore, superconducting 3.0T magnet, the user-friendly MR750 enables users to setup patients faster and make exams more comfortable. And a comprehensive suite of robust applications helps remove the challenges posed by some of the most challenging exams.
Features
High performance whole-body gradients designed to deliver powerful 50 mT/m amplitude and 200 T/m/s slew-rate on each axis simultaneously
ARC parallel-imaging, which utilizes a full 3D data kernel for more accurate reconstruction
A volume-reconstruction engine that enables real-time image generation
OpTix optical RF technology, engineered to increase signal clarity and maximize signal intensity
PERFORM 2.0, which automatically fine-tunes system SAR modeling and personalizes it for each patient
The eXtreme resonance module (XRM), which delivers a 48-cm field of view with linearity
VIBRANT Flex technology, which combines multiple series of breast scans into one
Time of Flight (TOF) imaging, which rapidly captures high-definition images that display small-vessel detail and blood-flow subtleties—without contrast injections
IntelliTouch patient positioning—start scanning in just two steps.
BrainWave suite of functional MRI (fMRI) applications, which provide excellent signal stability, and an exceptional signal-to-noise ratio.
Specifications
| | |
| --- | --- |
| Clinical Use | Whole Body |
| Gantry (Max. Clearance) | 60 cm |
| Magnet Type | Superconducting |
| Magnetic Field Strength | 3 T |
| Weight | 9750 kg |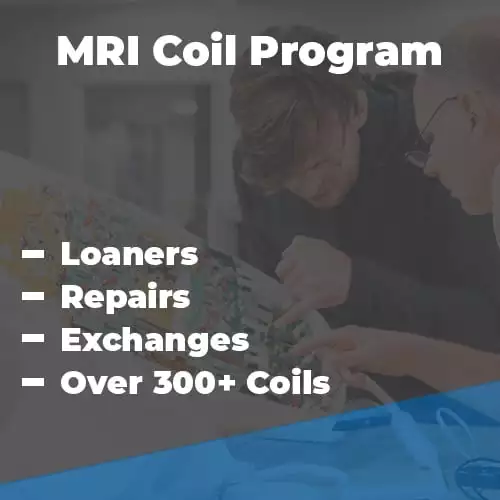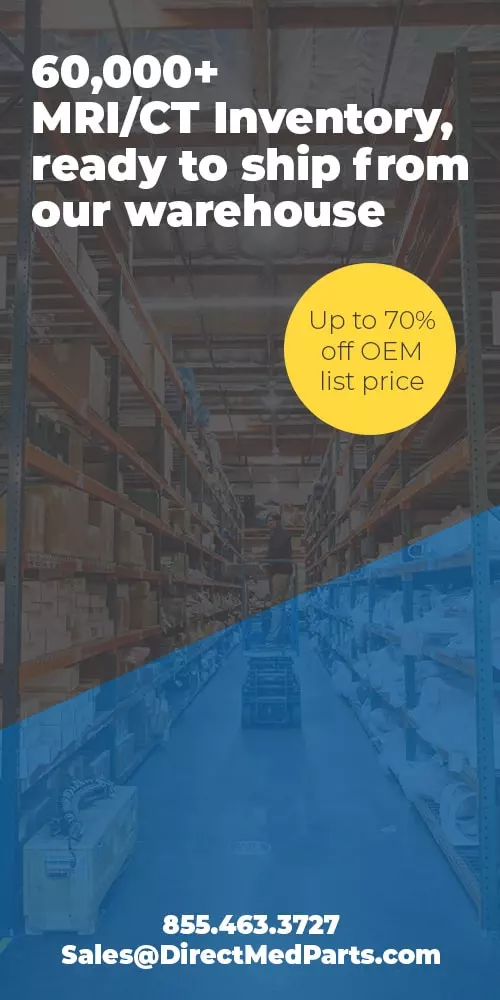 Stay up to date with our resources!
We are constantly publishing new content! Learn MRI & CT industry secrets along the way, become a more informed buyer, learn how to troubleshoot even the most complex problems, and ultimately save time and money!
"When it comes to coil repairs, DirectMed is always our first choice. Ever since we started using DirectMed, our coil spend has decreased dramatically, all while receiving top notch customer service from a knowledgeable team."
"DirectMed Parts provides great service support, we have been their customer for almost two years now and this is greatly visible in our budget. We have cut our costs in half with the help of DirectMed Parts. Besides excellent service and support they also provide great equipment at very reasonable prices."