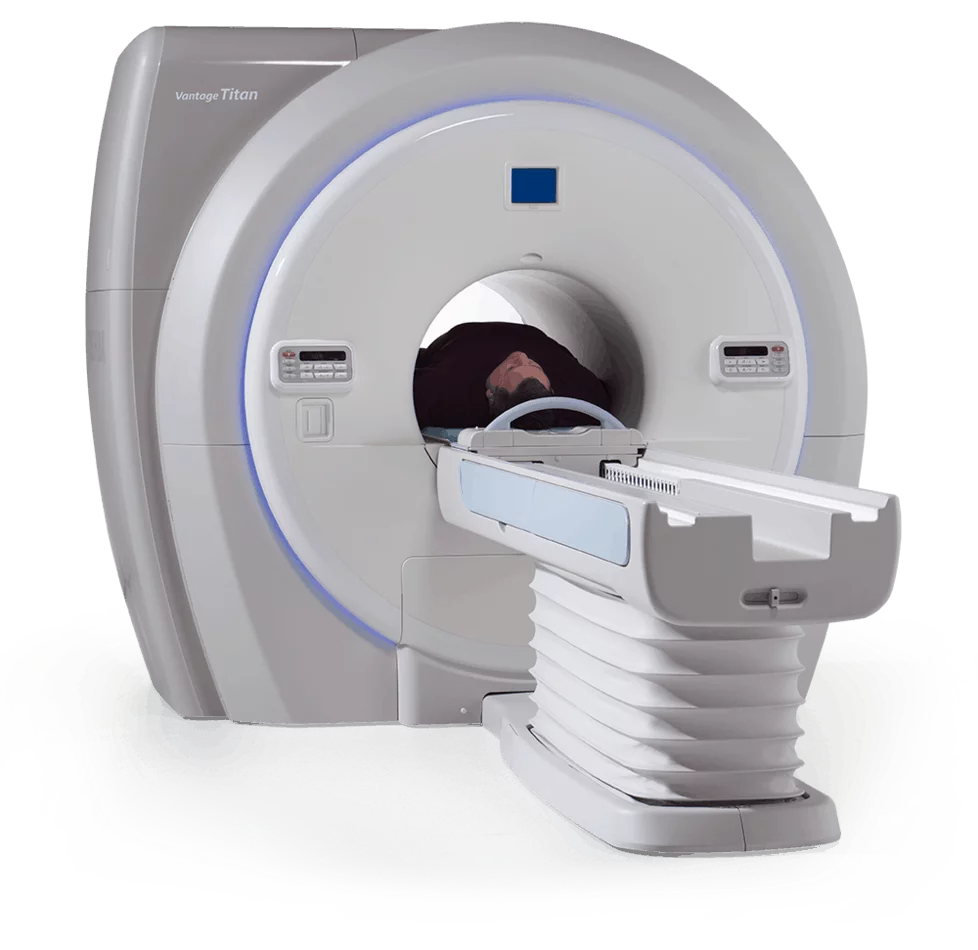 Everything You Need To Know About:
Toshiba MRI
Titan
Parts, Repairs, Service
Brief Overview About The Toshiba MRI Titan
The Vantage Titan is a large open bore MRI system that improves patient care with its reduced noise, extended FOV and increased homogeneity. This system has an open bore that is 18% larger than other 1.5T systems with a 71cm aperture. This MRI system offers one of the largest and widest open bores available. It is also one of the most powerful MR systems that is available with a 30/130 gradient platform. This MRI system has a field-of-view size 55 x 55 x 50 cm that is very unique in size which produces high-quality images without compromising homogeneity or overall imaging performance.
The Vantage Titan 1.5T MRI system by Toshiba has been designed with features to improve the patients comfort and increase the range of patients who are able to undergo MR exams. This system has been equipped with the Pianissimo technology to dramatically reduce acoustic noise that is a significant cause of discomfort during exams. Patients who are sensitive to contrast agents now have the option available to have a contrast free exam.
Features
Shortest Magnet 1.4m
Widest Aperture 71cm 
Quietest Scan Environment
Highest Homogeneity 
Integrated Coils 
Scalable RF platform
Wireless Gating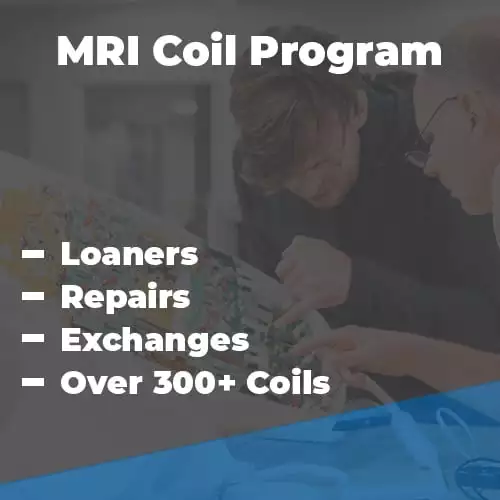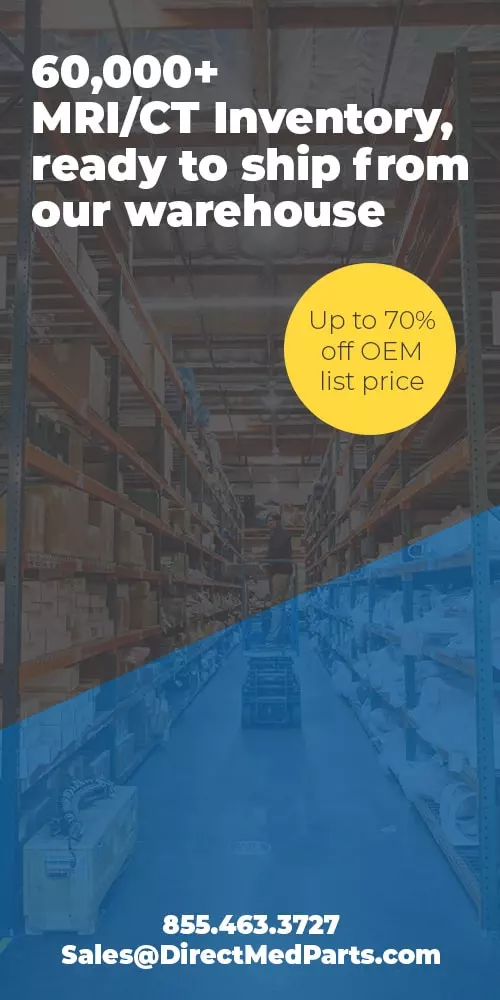 Stay up to date with our resources!
We are constantly publishing new content! Learn MRI & CT industry secrets along the way, become a more informed buyer, learn how to troubleshoot even the most complex problems, and ultimately save time and money!
Did you know: We sell MRI & CT parts for GE, Siemens and Philips?
[carousel-horizontal-posts-content-slider-pro id='108993′]
"When it comes to coil repairs, DirectMed is always our first choice. Ever since we started using DirectMed, our coil spend has decreased dramatically, all while receiving top notch customer service from a knowledgeable team."
"DirectMed Parts provides great service support, we have been their customer for almost two years now and this is greatly visible in our budget. We have cut our costs in half with the help of DirectMed Parts. Besides excellent service and support they also provide great equipment at very reasonable prices."