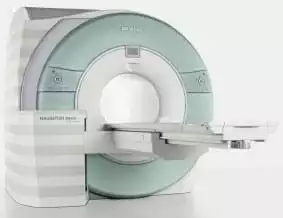 Everything You Need To Know About:
Siemens MRI
Essenza
Parts, Repairs, Service
Brief Overview About The Siemens MRI Essenza
The Siemens MAGNETOM Essenza 1.5T MRI system is an ultra-short imaging machine built for accuracy, flexibility and affordability.
Built with Total Imaging Matrix technology and an IsoCenter Matrix coil, the Siemens MAGNETOM Essenza 1.5T MRI system makes patient and coil repositioning virtually unnecessary, improving clinical throughput and productivity.
Features
Powerful V-engine gradients (30mT/)
State-of-the-art zero helium boil-off magnet
Parallel Imaging in all directions and head to toe
Reduce acquisition times with PAT factors up to 8
Water-cooled gradient system with 24mT/m and 55T/m/s slew rate
Sites in less than 325 square feet
Specifications
| | |
| --- | --- |
| Clinical Use | Whole Body |
| Gantry (Max. Clearance) | 60 cm |
| Magnet Type | Superconducting |
| Magnetic Field Strength | 1.5 T |
| Patient Weight Capacity | 440 lbs |
| Weight | 4350 kg |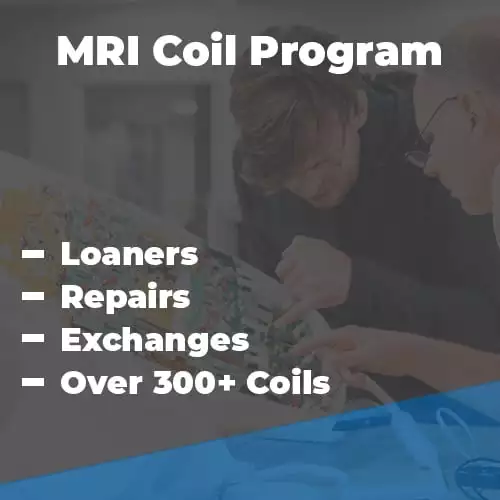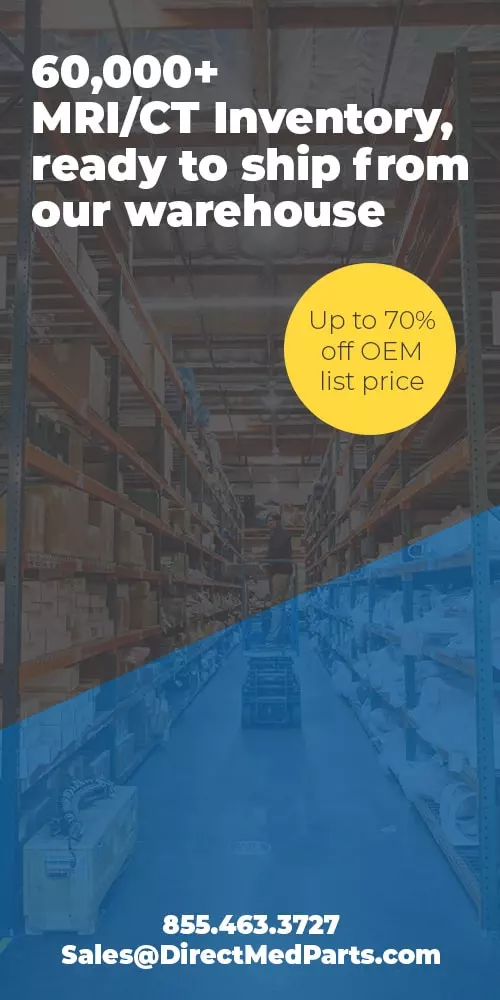 Stay up to date with our resources!
We are constantly publishing new content! Learn MRI & CT industry secrets along the way, become a more informed buyer, learn how to troubleshoot even the most complex problems, and ultimately save time and money!
Did you know: We sell MRI & CT parts for GE, Siemens and Philips?
[carousel-horizontal-posts-content-slider-pro id='108993′]
"When it comes to coil repairs, DirectMed is always our first choice. Ever since we started using DirectMed, our coil spend has decreased dramatically, all while receiving top notch customer service from a knowledgeable team."
"DirectMed Parts provides great service support, we have been their customer for almost two years now and this is greatly visible in our budget. We have cut our costs in half with the help of DirectMed Parts. Besides excellent service and support they also provide great equipment at very reasonable prices."