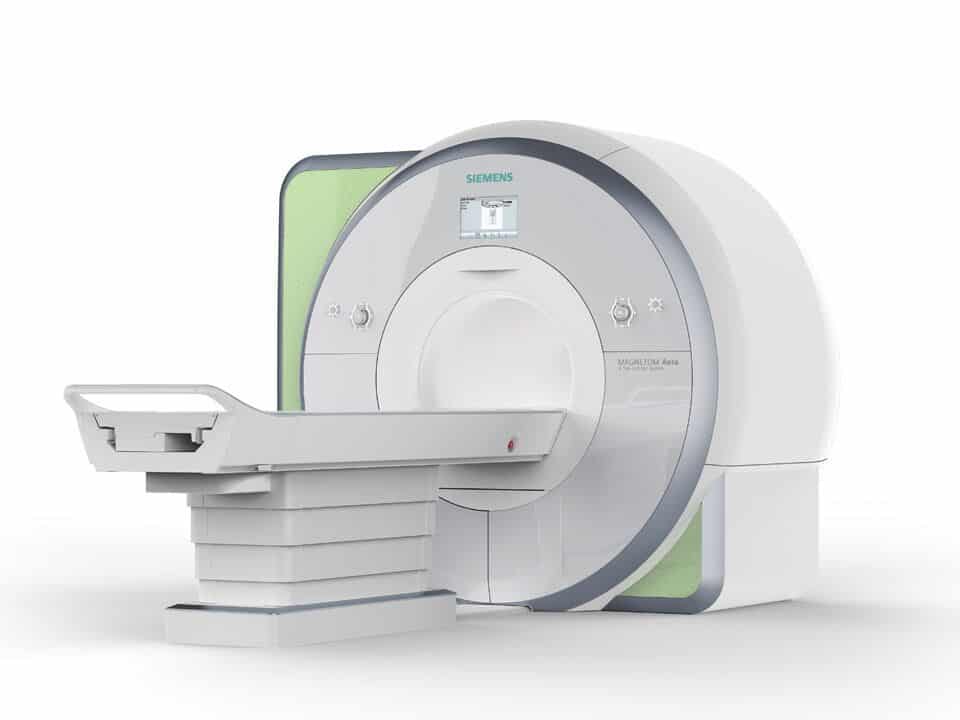 Everything You Need To Know About:
Siemens MRI
Aera
Parts, Repairs, Service
Brief Overview About The Siemens MRI Aera
The pressure to deliver a better bottom line, while still providing the best care,
has never been greater. It's clear that technology innovation can, and should,
play an enormous role in improving healthcare economics across all measures.
Aera, the first 70 cm Tim+Dot system is a breakthrough advance
in 1.5T imaging that will significantly increase your productivity, and as a result,
transform every part of your day. The benefits will be nothing less than profound.
Features
Greater patient access and comfort with 70 cm
Ultra-light and short 1.5T system – (145 cm cover to cover, 3121 kg)
DirectRF – for higher signal purity and improved stability 
50 x 50 x 45 cm FOV with TrueForm Design
Tim Dockable Table option – Mobility done right
Illumination MoodLight providing comfortable environment
MAGNETOM Aera
delivers patient-centered care.
Highest patient comfort with
70 cm Open Bore and short
system design with a full FoV.
Tim's all-new innovative coil
architecture unlocks higher element
configurations and higher SNR.
Personalized and easier exams
with Dot.
MAGNETOM Aera
enables expert-level scans.
Highest image quality, consistently,
with Tim+Dot.
Optimize all resources day in and out.
TrueForm design optimizes the
full FoV.
MAGNETOM Aera
transforms the day.
Up to 30% more exams.
Attract more referrals and improve
marketability.
Low operational costs with lowest
energy and siting costs and Zero
Helium boil-off.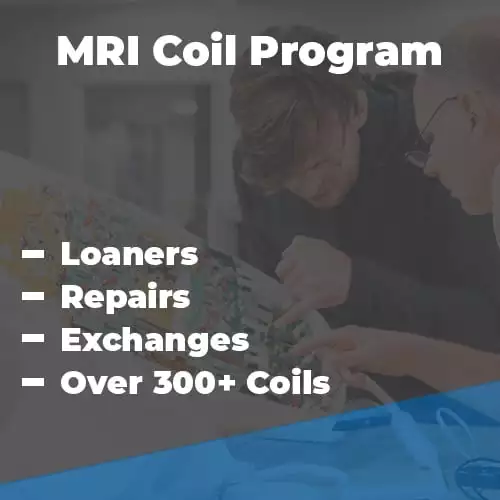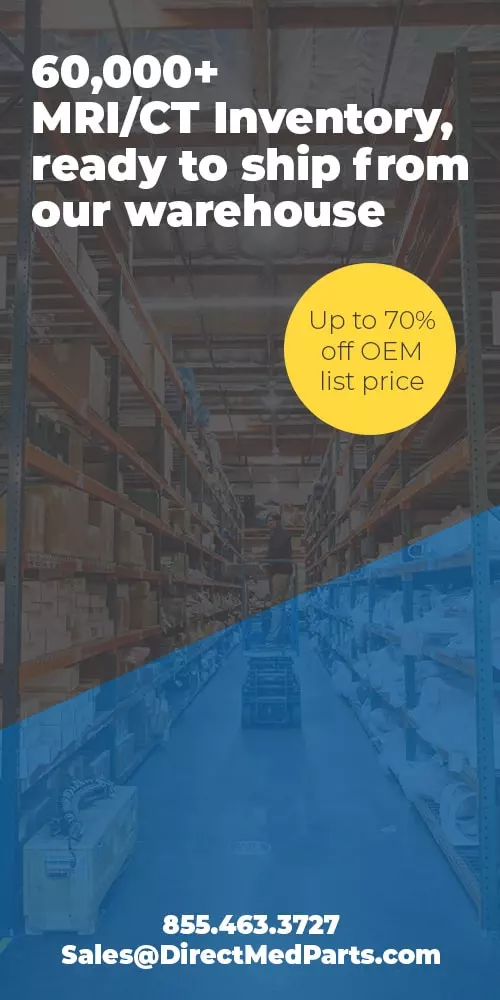 Stay up to date with our resources!
We are constantly publishing new content! Learn MRI & CT industry secrets along the way, become a more informed buyer, learn how to troubleshoot even the most complex problems, and ultimately save time and money!
Did you know: We sell MRI & CT parts for GE, Siemens and Philips?
[carousel-horizontal-posts-content-slider-pro id='108993′]
"When it comes to coil repairs, DirectMed is always our first choice. Ever since we started using DirectMed, our coil spend has decreased dramatically, all while receiving top notch customer service from a knowledgeable team."
"DirectMed Parts provides great service support, we have been their customer for almost two years now and this is greatly visible in our budget. We have cut our costs in half with the help of DirectMed Parts. Besides excellent service and support they also provide great equipment at very reasonable prices."