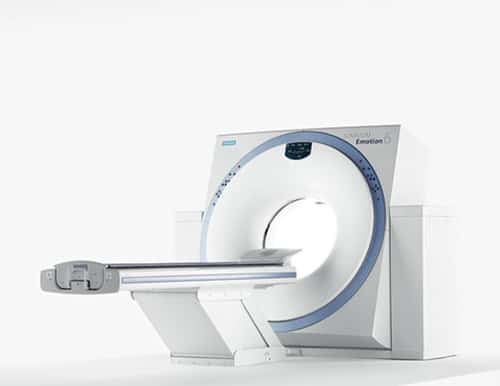 Everything You Need To Know About:
Siemens CT
Emotion 6
Parts, Repairs, Service
Brief Overview About The Siemens CT Emotion 6
With the smallest focal spot size in its class and fine detector collimation of 6 x 0.5 mm, the Emotion 6 scanner provides the clarity and sharpness you require for accurate diagnoses.
Visualization of smallest diagnostic detail with a combination of: 
Smallest focal spot
UFC detector
Higher number of effective detector channels
Small gantry geometry
Potential for dose reduction with CARE Dose4D
Significant dose reduction or image quality improvement with IRIS*
Patient breathing indicator for improved patient breath-hold
Streamlined workflow with CT storage box
Remote access with

 

syngo

 

Expert-i
Freedom of movement for faster intervention
Increased efficiency with linked database between scanner and workstation, fast reconstruction, and WorkStream 4D
Less down-time with fast installation and reduced scheduled maintenance requirements
Small installation space for reduced rent
Lower ongoing costs – reduced power and air-conditioning requirements
Unique Guardian Program for increased up-time
syngo

 

Evolve – capability for CT upgrades and budget planning
| | |
| --- | --- |
| Minimum scan time (sec) | 0.6 |
| X-ray tube capacity (MHU) | 3.5 |
| Number of slices | 6 |
| Reconstruction time, images/sec | 6 |
| Minimum requirements to the premises, square metre | 18.5 |
| Generator power (kW) | 50 |
| Maximum patient weight (kg) | 220 |
|  Gantry aperture (mm)  |  700 |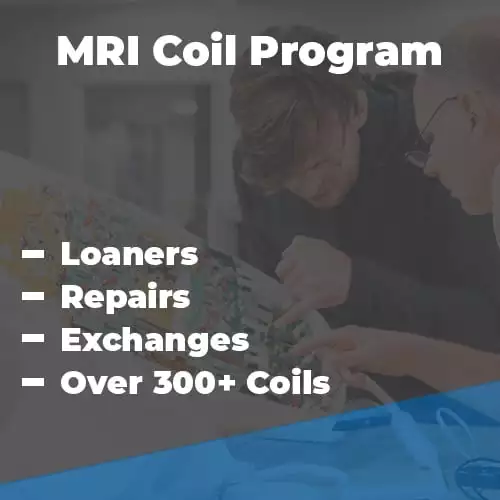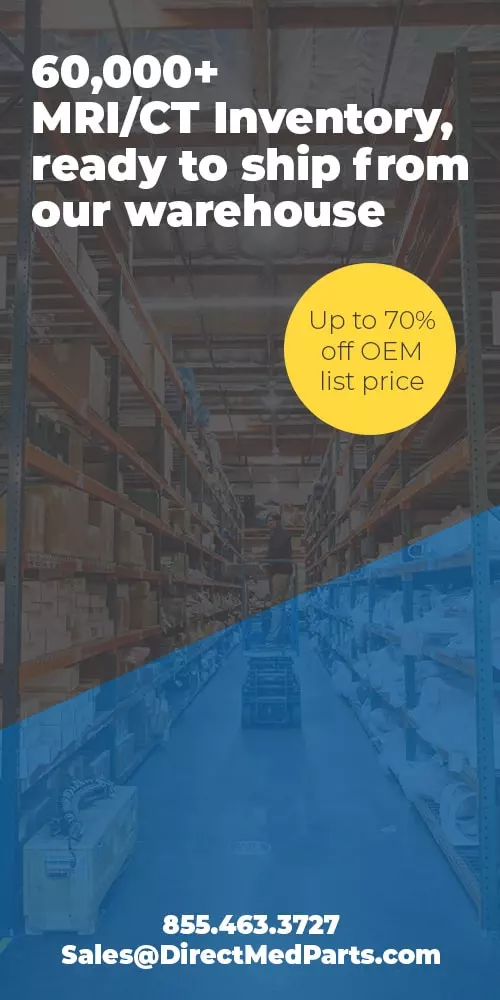 Stay up to date with our resources!
We are constantly publishing new content! Learn MRI & CT industry secrets along the way, become a more informed buyer, learn how to troubleshoot even the most complex problems, and ultimately save time and money!
Did you know: We sell MRI & CT parts for GE, Siemens and Philips?
[carousel-horizontal-posts-content-slider-pro id='108993′]
"When it comes to coil repairs, DirectMed is always our first choice. Ever since we started using DirectMed, our coil spend has decreased dramatically, all while receiving top notch customer service from a knowledgeable team."
"DirectMed Parts provides great service support, we have been their customer for almost two years now and this is greatly visible in our budget. We have cut our costs in half with the help of DirectMed Parts. Besides excellent service and support they also provide great equipment at very reasonable prices."