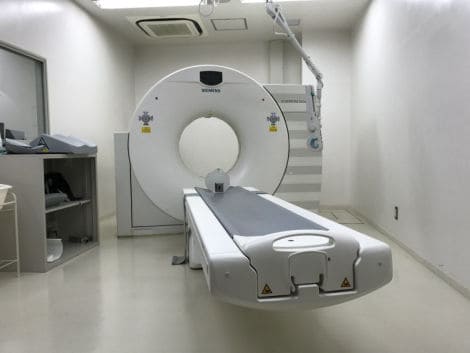 Everything You Need To Know About:
Siemens CT
Emotion 16
Parts, Repairs, Service
Brief Overview About The Siemens CT Emotion 16
A 16-slice CT system for bigger private practices or smaller hospitals. Offers excellent image quality with seamless workflow.
The Siemens SOMATOM Emotion 16 CT machine obtains top quality images with minimal life-cycle cost. By purchasing a refurbished Siemens SOMATOM Emotion 16 CT scanner, you will enable your clinic to provide a wide range of clinical applications tailored to your business development needs.
Powerful and cost-effective, a used Siemens SOMATOM Emotion 16 CT scanner features a 70cm aperture, a 50cm scan field and a patient table that can hold patients up to 440 pounds. Offering reconstruction on the fly with up to 16 images per second, the Siemens SOMATOM Emotion 16 CT performs both routine and detailed, high resolution exams with ease.
Features
Wide range of clinical applications
Tube: Dura/Akron 5.0 MHU
Water Cooled System
Fast and efficient with 0.6-second rotation time
Multislice UFC™ Detector
Small diagnostic detail for acquisition
Perform cardiac exams in <20 s with 0.75 mm slices
105 ms temporal resolution for clear depiction of blood vessels
Scan any anatomy within one breathhold
Pathology seen from any perspective
Reduce patient dose by up to 30%
Specifications
| | |
| --- | --- |
| Gantry (Max. Clearance) | 70 cm |
| Maximum Scan Range | 153 cm |
| Patient Weight Capacity | 450 lbs |
| Slices | 16 |
| Type (configuration) | Multislice |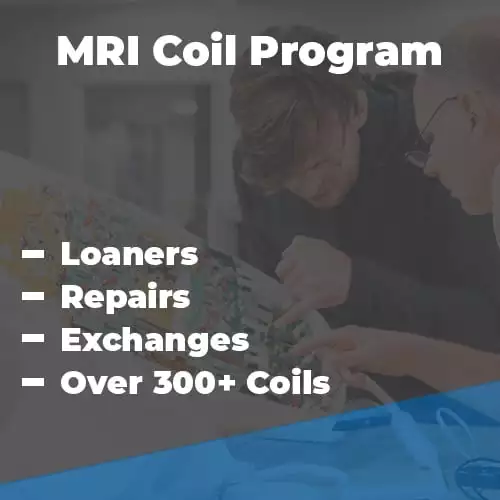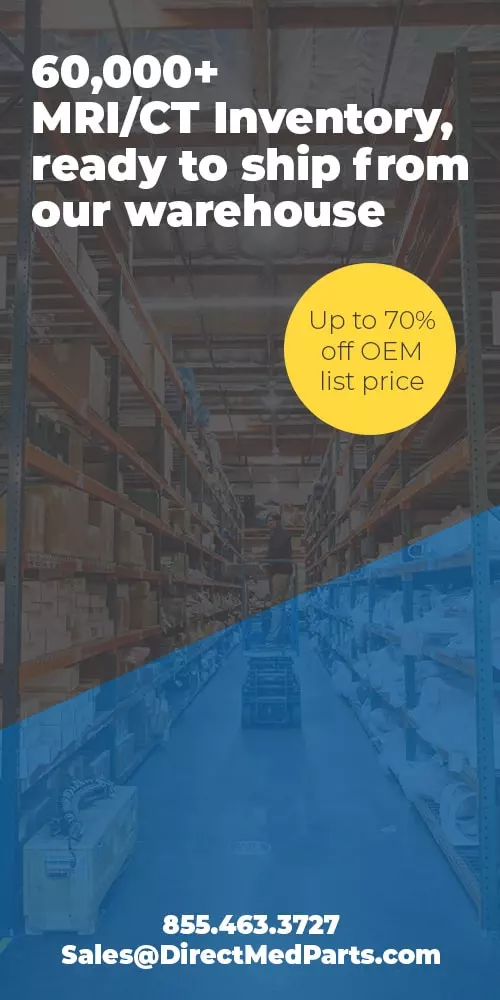 Stay up to date with our resources!
We are constantly publishing new content! Learn MRI & CT industry secrets along the way, become a more informed buyer, learn how to troubleshoot even the most complex problems, and ultimately save time and money!
Did you know: We sell MRI & CT parts for GE, Siemens and Philips?
[carousel-horizontal-posts-content-slider-pro id='108993′]
"When it comes to coil repairs, DirectMed is always our first choice. Ever since we started using DirectMed, our coil spend has decreased dramatically, all while receiving top notch customer service from a knowledgeable team."
"DirectMed Parts provides great service support, we have been their customer for almost two years now and this is greatly visible in our budget. We have cut our costs in half with the help of DirectMed Parts. Besides excellent service and support they also provide great equipment at very reasonable prices."