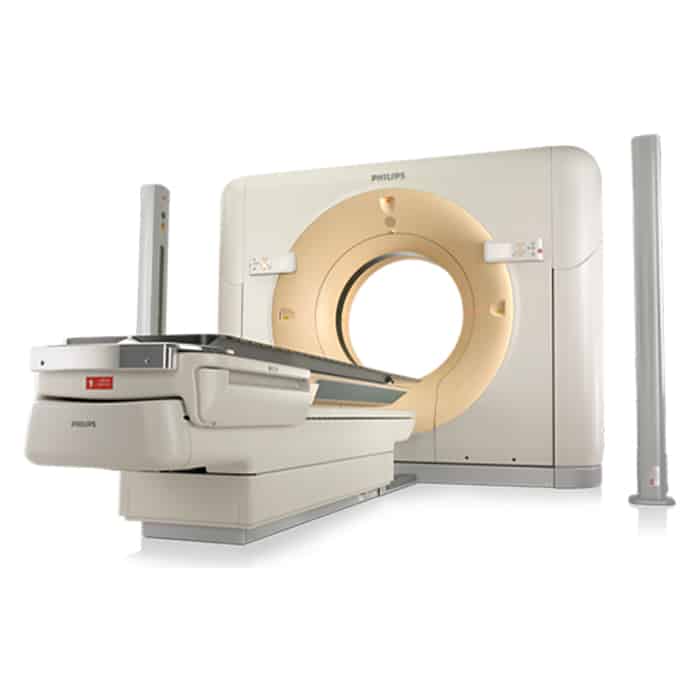 Everything You Need To Know About:
Philips CT
Big Bore 16
Parts, Repairs, Service
Brief Overview About The Philips CT Big Bore 16
X Ray Tube Model: MRC 600 or MRC 800
An 85 cm large bore and the Brilliance platform
Continuing its focus on clinical imaging innovation, Philips introduces a CT scanner with a larger bore and expanded field of view for radiology applications. The Brilliance CT Big Bore Radiology configuration incorporates the 85 cm large bore and 60 cm true scan field-of-view, makingthis configuration ideal for interventional studies, the emergency room, interventional studies, and bariatric / general radiology imaging where access, speed, and throughput are especially critical.
Features
85 cm bore
60 cm true scan field of view
Sub second imaging
24 mm of volumetric coverage
650 pound patient support

Stay up to date with our resources!
We are constantly publishing new content! Learn MRI & CT industry secrets along the way, become a more informed buyer, learn how to troubleshoot even the most complex problems, and ultimately save time and money!
Did you know: We sell MRI & CT parts for GE, Siemens and Philips?
[carousel-horizontal-posts-content-slider-pro id='108993′]
"When it comes to coil repairs, DirectMed is always our first choice. Ever since we started using DirectMed, our coil spend has decreased dramatically, all while receiving top notch customer service from a knowledgeable team."
"DirectMed Parts provides great service support, we have been their customer for almost two years now and this is greatly visible in our budget. We have cut our costs in half with the help of DirectMed Parts. Besides excellent service and support they also provide great equipment at very reasonable prices."