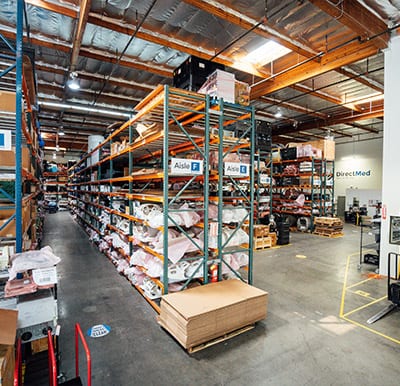 Pro Tips for Choosing a 3rd party MRI & CT parts provider
Guide Overview:
This guide should help you when choosing an MRI Parts Company or CT Parts Company. If you have other tips, please share. 
Questions to Ask before buying Imaging Parts. 
Is your part vendor ISO 13485 Certified?
Why is this important to you? This certification is earned by organizations that have implemented a quality management system that ensures the quality and safety of finished products.
In other words, if you are working with an ISO 13485 certified company, you are working with a team that has taken the time to make sure they have the highest quality standards in the industry.
Bottom line – Does your vendor care about their quality as much as you need them to?
DirectMed is ISO 13485:2016
Does your CT/MRI vendor provide technical support?
Your engineers are great we know it, you know it. There are times however when a few people working together can solve a problem faster than if they were alone. A problem may look like it needs one solution and there is a completely different underlying issue. Your parts vendor should have staff that are well-rounded and understand the machines you are working on to help troubleshoot issues when your first solution is not working. No one wants to waste time and have systems down longer by 'throwing' parts at a problem.
Bottom line – Can your vendor help you troubleshoot and fix problems?
DirectMed has tech support

What is your vendor's true inventory?
Let's be honest with ourselves here. There are too many makes and modalities for everyone to have every part every time you need it. We all understand that and have to live with it.
The question to ask yourself – do you know your vendors true inventory? Have they invited you to their warehouse to view the inventory in person, or have pictures or walkthroughs available to you? If not, you can run into issues. The biggest is quality control.If your vendor is ordering parts from an unknown source and shipping to you, how can they adequately verify quality?
The second issue that you will want to ask yourself – Am I paying a markup because my vendor is telling me they have stock and finding the parts I need elsewhere?
Bottom line – Has your vendor been honest about their inventory capacity?
DirectMed has inventory. 60,000 parts in stock.
What is your vendor shipping time and process?
This can vary widely from vendor to vendor. What options for shipping does your vendor have and how quickly can they deliver to you? Your vendor should have a wide variety of options and shipping solutions readily available to you. If they only have a few options or a short shipping window, this can put you in a worrisome position if something gets delayed or lost. Other options that may be important to you – is your vendor able to operate after hours and ship after hours? Do they have NFO options available as well?
The second part of this consideration is the shipping process. Imaging parts are not just very expensive but highly sensitive. Do you know your vendors shipping process? Are they using packing peanuts to ship host computers or do they have a high-tech system designed to protect your parts the best way possible? Poor shipping will lose you time and money in the long run. Do you have the time to deal with that?
Bottom line – Does your vendor have the shipping solutions and quality to get parts to you when you need them?
DirectMed offers same-day delivery and AM Delivery Options
Does your vendor have a real quality control process?
Do you know how your vendor harvests, stores, and tests parts for quality? Do they have test bays in house to put products on or are they bench testing only? Have you seen the labs and bays they claim to have? Everyone can say what they do, but how can you be sure?
Vendors should be able to provide testing paperwork and documented measures that the parts in stock have been taken care of. Static electricity, humidity, poor stocking standards can all cause a part to be defective. The time taken to ensure parts are properly cared for is important.
Bottom line – Is your vendor taking care of the parts they are selling?
DirectMed is ISO 13485:2016 and has OEM level quality.

Does your vendor offer any value-adds?
If you have a vendor that is dedicated to parts only, that of course is fine. You should be familiar however, if your vendor has other value-adds for you. This can include a wide range of offerings such as parts repairs, coil repairs, and computer repairs. Do you always need to buy a part or is there a cheaper repair option available? If you need a coil repair, do they have loaners to offer so you are not without a coil? These options can save you time and money.
Bottom line – Does your vendor offer more than just parts to save you money?
DirectMed has parts, tech support, repair services and full imaging systems sales to support you.
What is your vendor's reputation?
I am sure if you are reading this, you have worked with several vendors. Do you know your vendor's reputation in the industry? Do they work with other reputable vendors or have they been blacklisted from events? There are many people out there who will claim to be a high-quality vendor but are in fact known to be less that desirable to work with. Do you want to get caught in a situation where you lose time, money, and your reputation with your customer because your parts vendor has let you down?
Bottom line – Make sure your vendor is well known and trusted in the industry.
DirectMed has earned trust by clients worldwide. Let us earn yours. 
At the end of the day it is up to you to know who you are working with. Protect yourself and your customer by working with parts vendors who are committed to delivering high-quality parts to you each and every time. It can be enticing to go with a quote that is very low in price but will that cost you more in the long run?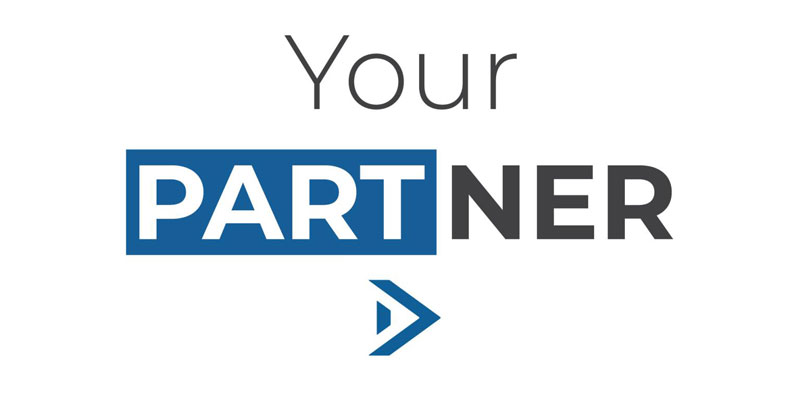 We sell used MRI & CT parts for GE, Siemens and Philips?
"When it comes to coil repairs, DirectMed is always our first choice. Ever since we started using DirectMed, our coil spend has decreased dramatically, all while receiving top notch customer service from a knowledgeable team."
"DirectMed Parts provides great service support, we have been their customer for almost two years now and this is greatly visible in our budget. We have cut our costs in half with the help of DirectMed Parts. Besides excellent service and support they also provide great equipment at very reasonable prices."