Need Your MRI Coil Repaired?
With the largest MRI coil inventory in the industry, DirectMed offers coils for all major manufacturers, including: GE, Siemens, and Philips. Our services include electronic, cosmetic, and mechanical repairs. We also offer loaner coils in order to minimize downtime. Our ISO 13485 certification ensures all repairs are completed to OEM specifications.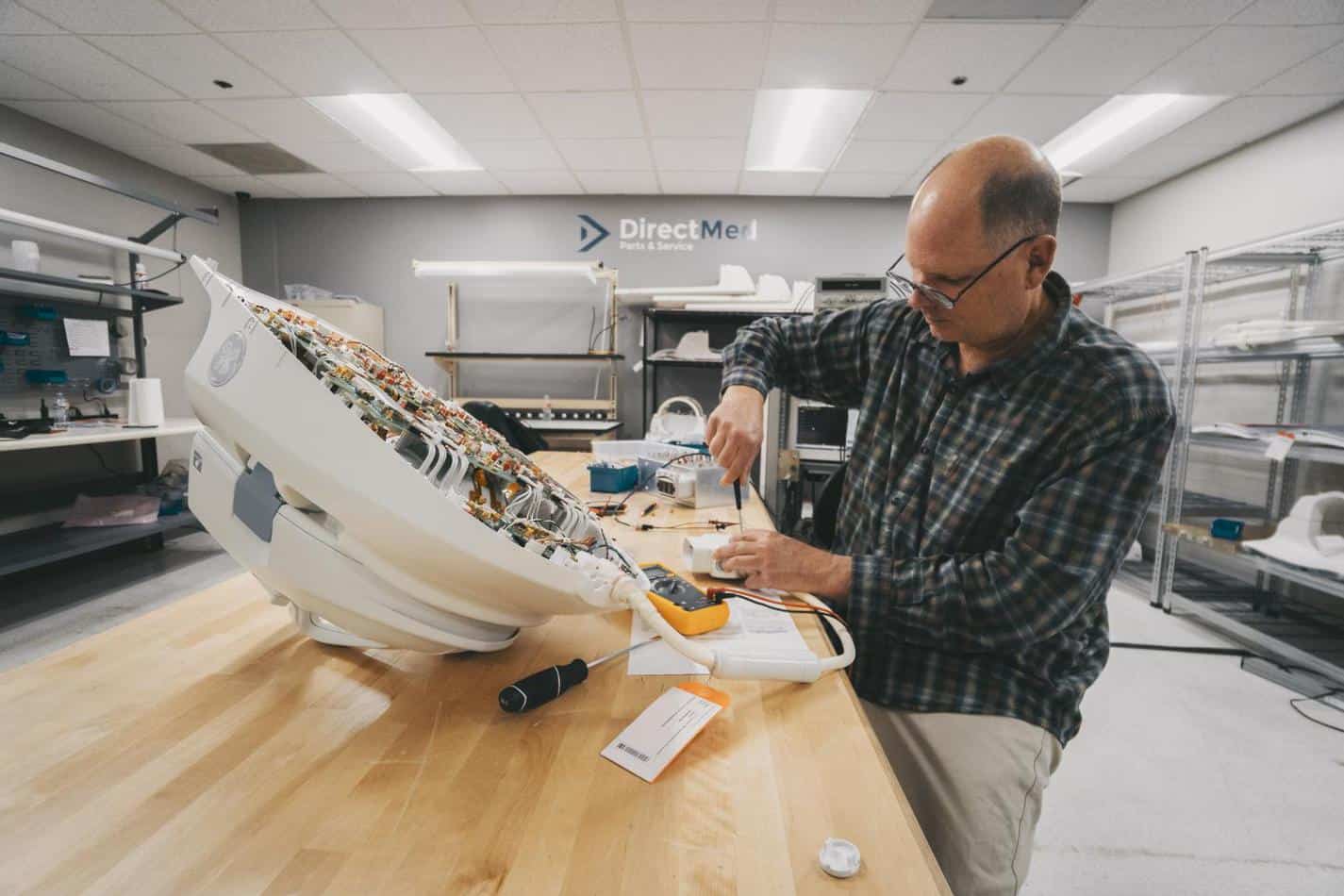 Why choose DirectMed Parts & Service?
ISO 13485: We are certified and hold our standards to the highest of quality.
A Stress-Free Process: Use our expertise to walk you through the process.
Exchange Program: Save money, send us your repairable non working coil.
Available 24/7: We understand the importance of patient health.
Largest Coil Inventory: We carry MRI Devices, Invivo, USAI, and Medical Advances
Loaner Coils: Minimize downtime, use one our coils while yours is repaired.
Providing high-quality MRI coil repairs on a regular basis is only one part of the mission-critical services we provide to our customers. We understand repairing mechanical, electrical, or cosmetic components on MRI coils in a timely manner is key to minimizing downtime.