One of the most well-known brands for computed tomography scanners is Toshiba. Their Aquilion series was a trailblazer in its category—the Toshiba CT Aquilion 16, for example, introduced innovations in multislice scanning capabilities. If you are in the market for a Toshiba scanner, there are various models to choose from. Here is an overview of the various scanners this manufacturer produces and why you would choose each.
Toshiba CT Aquilion 4: For Low-Volume Facilities
The Toshiba Aquilion 4- and 8-slice scanners are among the lower budget options available today. They are affordable and provide scanning capabilities suitable for low-volume imaging centers. These scanners are suitable for veterinaries and urology laboratories or other places that only need to scan patients once or twice a week.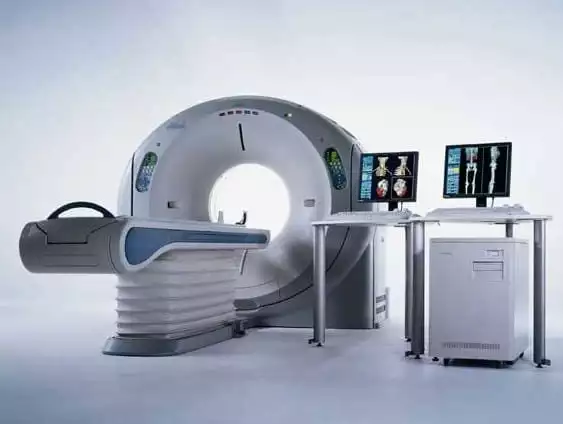 Toshiba CT Aquilion 16: Great Entry-Level Model
The Aquilion 16 has a faster gantry rotation than the Aquilion 4 or 8, reducing motion artifacts and scan time. This greater capacity for acceleration, though, increases the likelihood of streak artifacts and image noise. If you put the gantry rotation at 0.5 seconds, you can reduce the distortion of moving organs and enable a whole-body scan. This scanner is an excellent option for general imaging and basic studies, but you should go for a system with more slices if you need detailed examinations.
Toshiba CT Aquilion 32: Value For Money
With this model, you can scan more of the body, allowing for better coverage. Besides having both 2D and 3D imaging options, it improves image quality and dose management through its built-in workflow-enhancing software. Facilities that need essential cardiac clinical detection and care would benefit from this scanner.
This scanner provides more coverage per rotation, capturing the body in greater detail. It also reduces artifacts—understandable, since it has 896 elements per row. Finally, the most considerable advantage of this model is its upgradability. All in all, these benefits provide a reasonable justification for the Aquilion 32's price tag, which is larger than the Aquilion 16's.
Toshiba CT Aquilion 64: Finely-Tuned Instrument
As a high-end option among budget CT systems, the Aquilion 64 stands out in its ability to balance image quality and radiation dosage reduction. It delivers scans with little to no artifacts without needing to increase the radiation dose; its built-in acquisition system allows the Aquilion 64 to work well even under low signal conditions. This is an excellent choice for facilities delivering high-volume care and centers with time-critical processes like cardiac or trauma departments.
Other Considerations In Choosing A Scanner
When choosing a scanner for your facility, consider the types of studies you frequently perform, the number of patients who need scans, and upgrade expectations you might have. If your practice is not dependent on getting highly detailed imaging, you should consider getting a model with fewer slices.
Conclusion
Aquilion scanners are a cost-effective solution to medical facilities' tomographic needs. It has a range of options suitable for all types of practices; when choosing a Toshiba scanner, it's good to strive for a balance between budget, goals, and clinical needs.
For more guidance on which model suits your facility's needs, get in touch with Direct Med Parts. We have Toshiba CT Aquilion scanners in various models, from the Aquilion 4 to 64, and our ISO 13485-Certified QA procedures ensure a smooth, worry-free installation of your new scanner. Get in touch with us today to see if we have the scanner you need!