Exhibiting at Two June 2023 Imaging Expos
West Coast & East Coast expos in June are approaching fast, mark your calendars!
June is gearing up to be a jam-packed month for us, as we'll be exhibiting at TWO major expos! We're excited to be part of AAMI 2023 in Long Beach and FIME 2023 in Miami.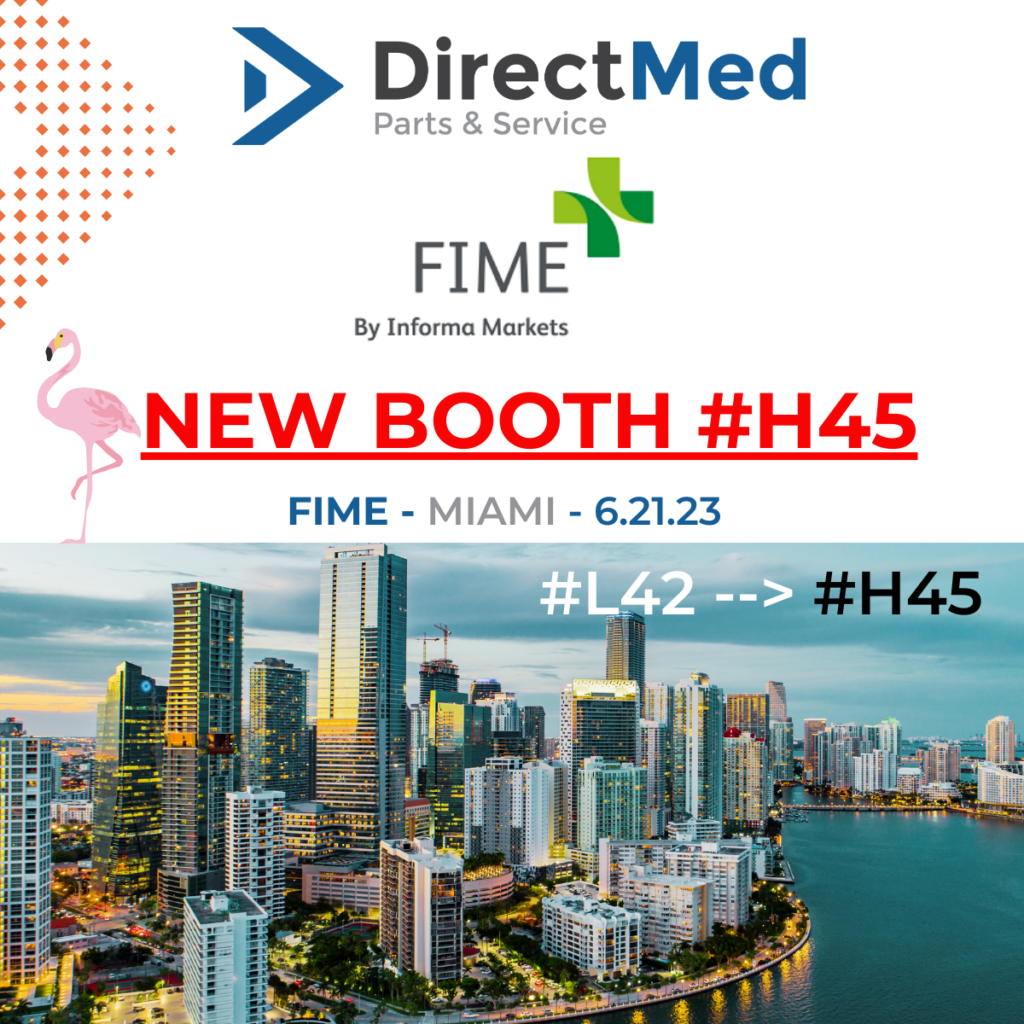 If you're planning to attend either expo, we'd love to set up meetings and invite you to stop by our booths to meet our incredible team. Let's make the most of these events!
To schedule a meeting:
✔️ Send us a direct message or email sales@directmedparts.com
✔️ Let us know which expo you'll be attending and your preferred meeting time.
At our booths, you can expect:
✔️ Prizes and giveaways.
✔️ Engaging discussions with our knowledgeable team members.
✔️Learn about our recent acquisitions and expanded capabilities.
We can't wait to see you at AAMI and FIME in June.
Upcoming Expos in 2023.
➤ June 16-19 – AAMI – Long Beach, CA – Booth #1422
➤ June 21-23 – FIME – Miami, FL – Booth #H45  NEW BOOTH for day 2 & 3.    Day 1 Old booth L42
➤ July 9-12 AHRA – Indianapolis, IN
➤ Aug 14-17 North Carolina Biomedical Symposium
➤ Nov 26-30 – RSNA Chicago South Hall – Booth #4714