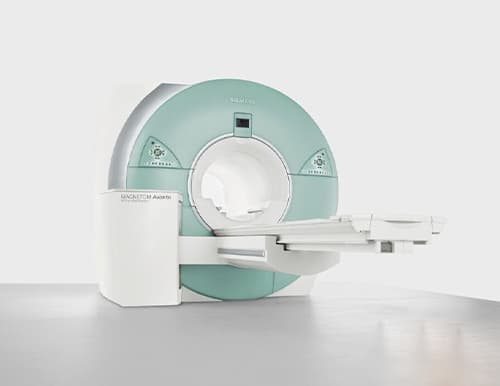 Everything You Need To Know About:
Siemens MRI
Brief Overview About The Siemens MRI Avanto
For ultra-fast image acquisition. For a dramatic reduction in acoustic noise without compromising gradient performance. For one of the most comprehensive application ranges available today. For fast return of investment. For truly seamless workflow automation.
Features
Up to 97 % acoustic noise reduction
Wide, patient-friendly inner bore diameter (60 cm / 2 ft.)
Q-engine (33 mT/m at 125 T/m/s) or SQ-engine (45 mT/m at 200 T/m/s) with 50 cm field of view (FOV)
Slew rate up to 200 T/m/s
Reconstructs up to 3226 images per second
Ultrafast, highly compact, water-cooled gradient amplifier
Syngo speaking user interface
Sites in only 325 sq.ft. floor space
Two CPU's with 3 GHz and 2 GB RAM capacity
Specifications
| | |
| --- | --- |
| Clinical Use | Whole Body |
| Gantry (Max. Clearance) | 60 cm |
| Magnet Type | Superconducting |
| Magnetic Field Strength | 1.5 T |
| Patient Weight Capacity | 550 lbs |
| Weight | 5502 kg |
Additional Specifications
Minimum room size(length x width x height) :27 sq. m (length x width) x 2.4 m (height) (scan room, equipment room, console room)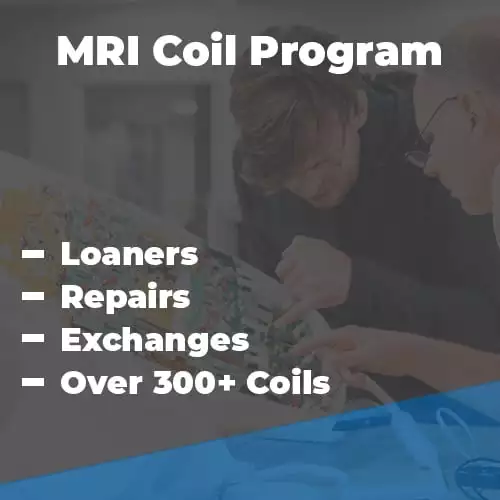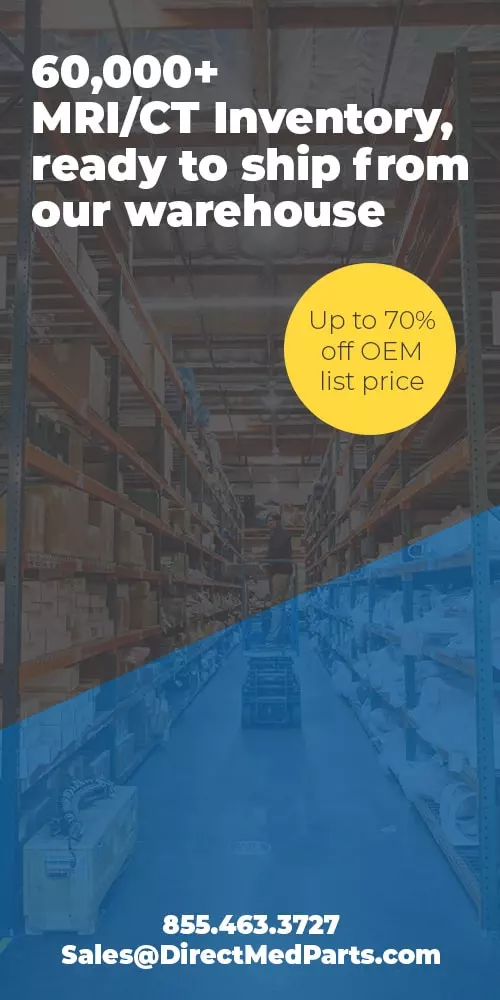 Stay up to date with our resources!
We are constantly publishing new content! Learn MRI & CT industry secrets along the way, become a more informed buyer, learn how to troubleshoot even the most complex problems, and ultimately save time and money!
"When it comes to coil repairs, DirectMed is always our first choice. Ever since we started using DirectMed, our coil spend has decreased dramatically, all while receiving top notch customer service from a knowledgeable team."
"DirectMed Parts provides great service support, we have been their customer for almost two years now and this is greatly visible in our budget. We have cut our costs in half with the help of DirectMed Parts. Besides excellent service and support they also provide great equipment at very reasonable prices."