2008 GE 15x 1.5T HDe MRI
Looking to purchase an affordable state-of-the-art MRI?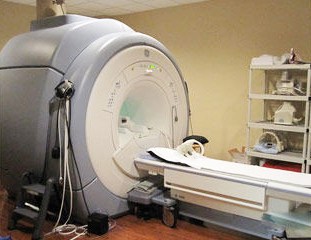 Specs: 2008 GE 15x 1.5T HDe MRI
– 1.5T CXK-4 Magnet, Patient Couch, Operators Console, 8907 Gradients, Chiller
– Software Version: 15.0
– Software Options:  EPI, FGE, CINE, FSE & FLAIR, Time of Flight, Phased Contrast Vascular Imaging
– ProActive Service, Videoconferencing, DW EPI, FLAIR  EPI, SPECIAL, Smart Prep, SSFSE
-Three Plane Localizer, Modality Worklist, E3DTOF, FSE XL, BloodSupp, Fastcine, iDrive Pro, iDrive
– SmartPrep 2000 Upgrade, Functool 2, Voxtool, Interactive Vascular Imaging, Clariview
– Performed Procedure Step, iDrive Pro Plus, T2 Breathhold, SSFSE MRCP, T1 Breathhold
– Fluoro-Triggered MRA, MRCP3, PSIR Fiesta 2D, Fiesta 3D, Assett, 3 DFRFSE, Assett Plus
– FIESTA-C, 2D Fat Sat Fiesta, 8-Channel System, LAVA, MultiPhase Variable Delays, T2MAP
– 2D MERGE, 3D Dual Echo
– Coils: 8Ch Brain, 8ch Neurovascular , 8Ch CTL Spine, 8Ch HD/TR Knee, Split Head
– Phased Array Shoulder, Quad Extremity, Wrist,  Flex
– All Accessories, Manuals, Software Diskettes etc that are present
⭐Improve your facility's diagnostic imaging capabilities by installing a new MRI system. Alternatively upgrade your existing GE MRI to scan more patients per day. ⭐
All systems are available for immediate installation. DirectMed owns and maintains its imaging equipment, all located in Poway, California.